Hearthstone Overlay, Hearthstone Overwolf, Hearthstone Arena Companion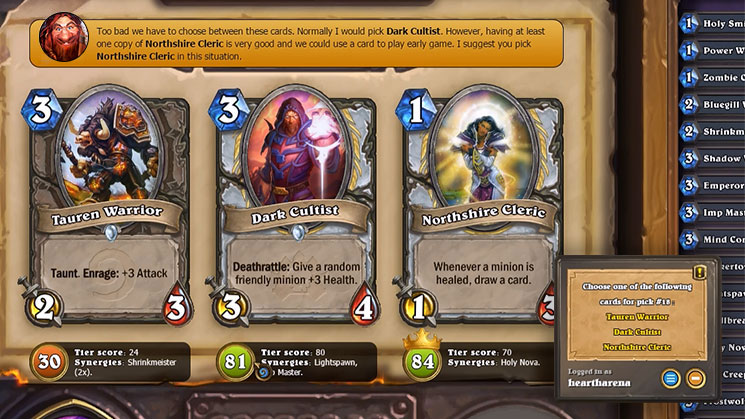 HearthArena Companion
- The HearthArena app
that helps you draft & track your Arena Runs
now with zero typing! :)
---
Download now!
Feedback
About:
Our secret project that has been in development for months is now released!
The HearthArena companion app enriches your Arena experience without the downside of having to do ANY typing. Get advice from HearthArena's groundbreaking algorithm and start tracking your arena runs and decks automatically now!
Feature list:
Auto-detect cards offered
Auto-record your picks
Auto-track your deck
Auto-save match results
... and more to come!
---